We in Vegas - Couple Shoot with Mike Larson
13326 views since April 18, 2013
Every now and then we take the opportunity to get in front of the camera, to get some pictures of us and to experience the side of our clients. In our opinion that´s really important for us photographers to get a good feeling for our clients and how they feel during a shoot. It´s really something different to guide clients and to be in front of the lens on your own. We can just recommend doing this and it´s always a great opportunity to see how other photographers work and guide you.

As we already mentioned in our last blog post we´ve been in Las Vegas in March to attend a wedding photographer convention - WPPI - and during our stay there we had our couple shoot with Mike Larson, a famous private estate & vineyard wedding photographer from California.

For this special occasion I decided to have a custom made dress and I contacted a great young fashion desinger from Austria: Manufaktur Herzblut - Markus Spazier. He creates such great and outstanding pieces, I totally love his style. The beige-silver dress with the balloon skirt and a light baroque touch was made by him and I absolutely love it!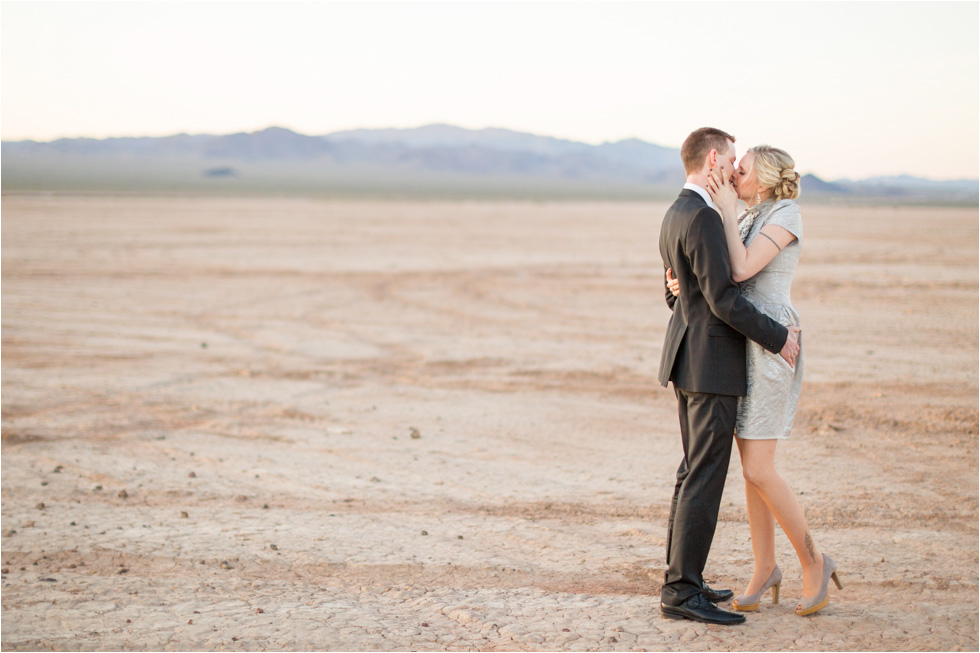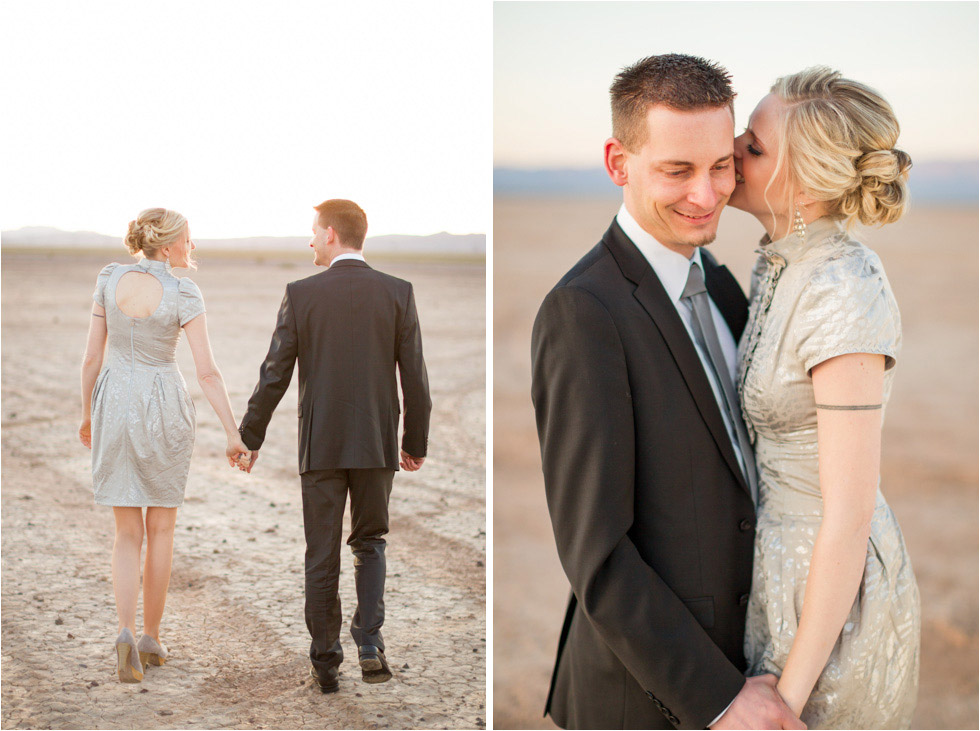 We wanted to have some different styles for the shoot, some images in formal outfits and some more casual. Mike helped us to find great locations and I also asked him for a makeup artist recommendation. On the day of our shoot we got up really early, at 3:30 the alarm clock was ringing, makeup artist and hairstylist started at 4:00 and at 5:30 we met Mike to drive to the first shooting location. A dry lake bed near Vegas, we started there before sunrise at freezing temperatures - our teeths started to chatter but we do almost anything for good pictures!

After sunrise we drove back into the city and created some photographs there as well. We totally enjoyed the shoot and looking forward to use some of these images also on our website to show a bit more of us and our personalities.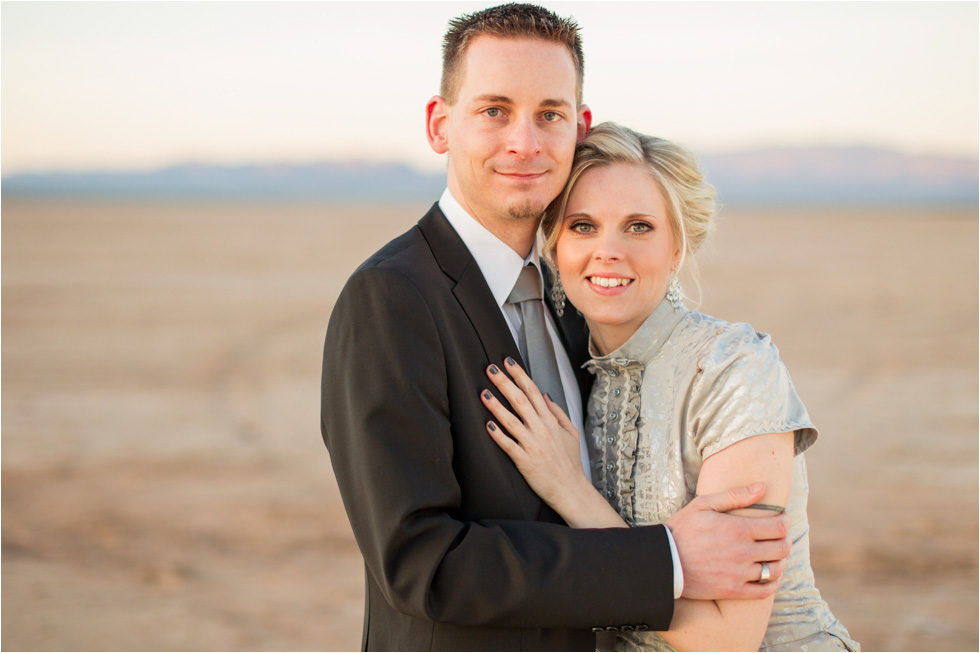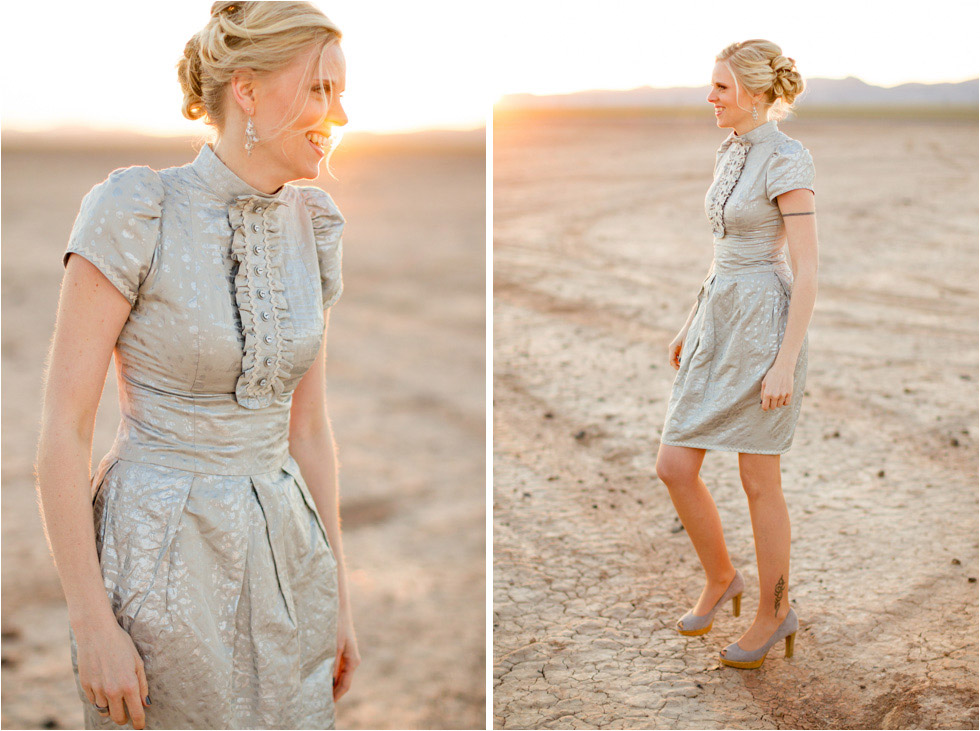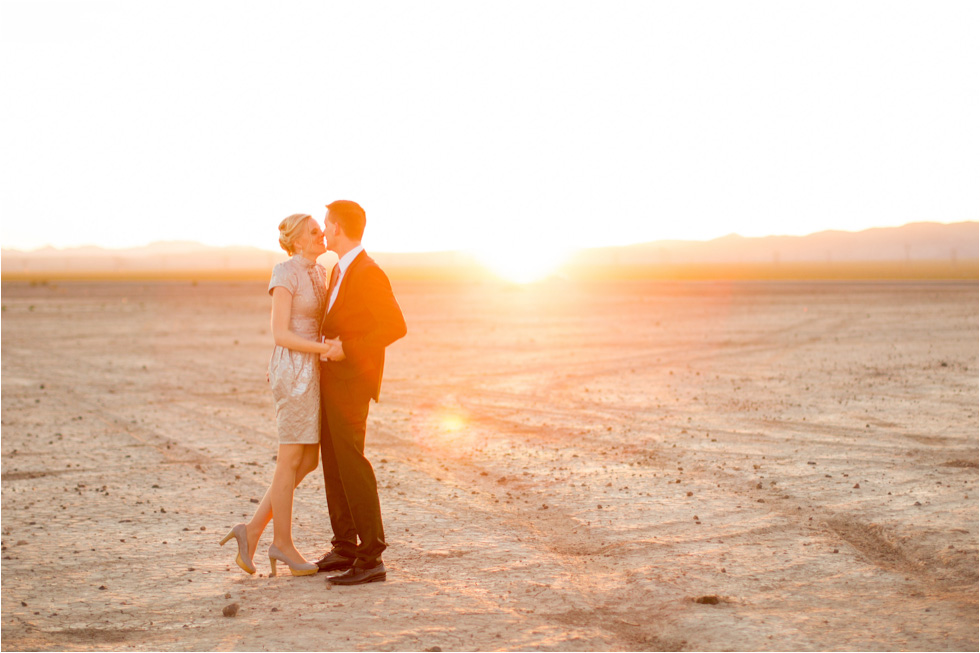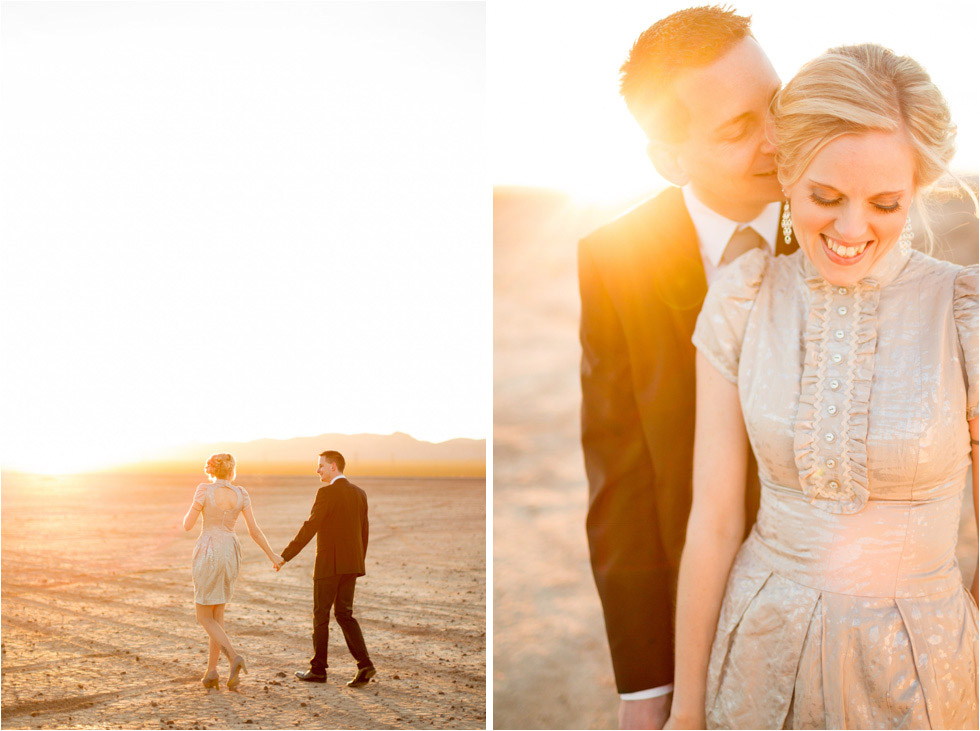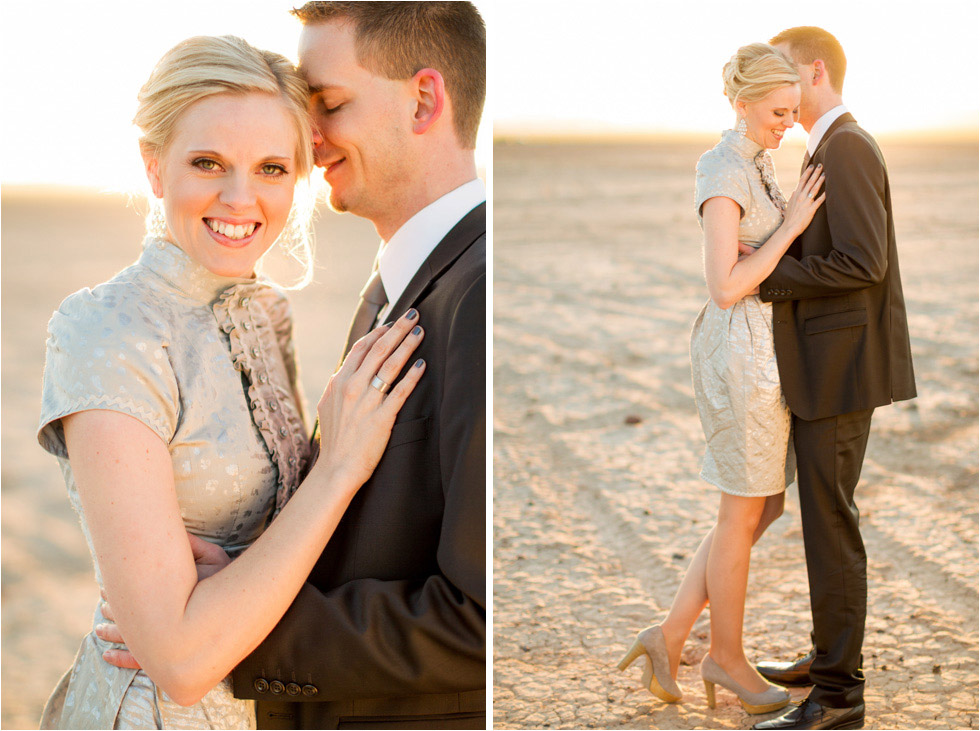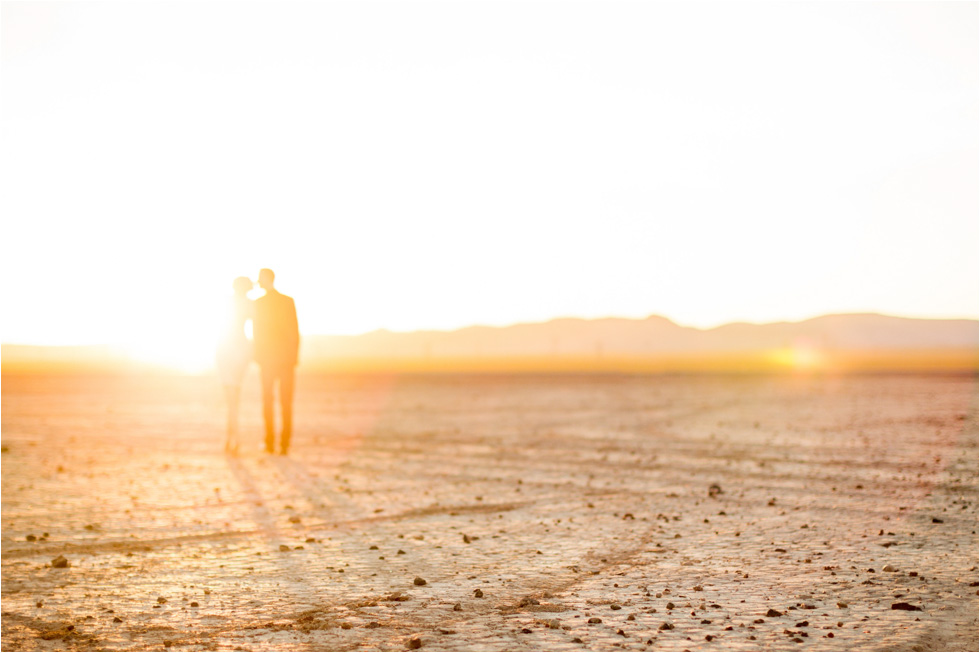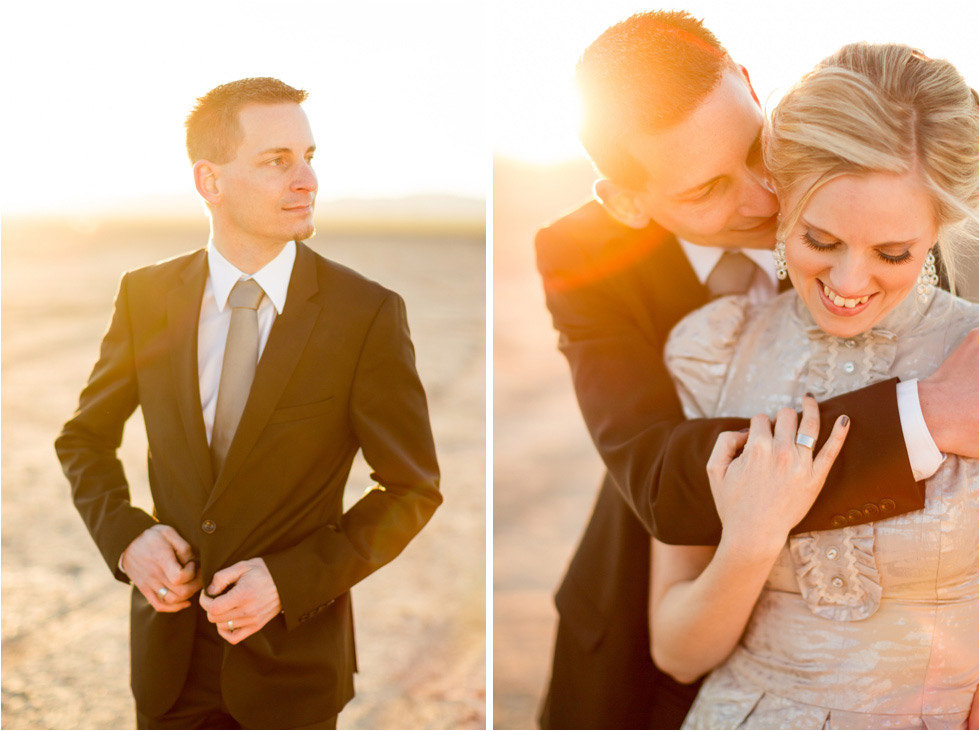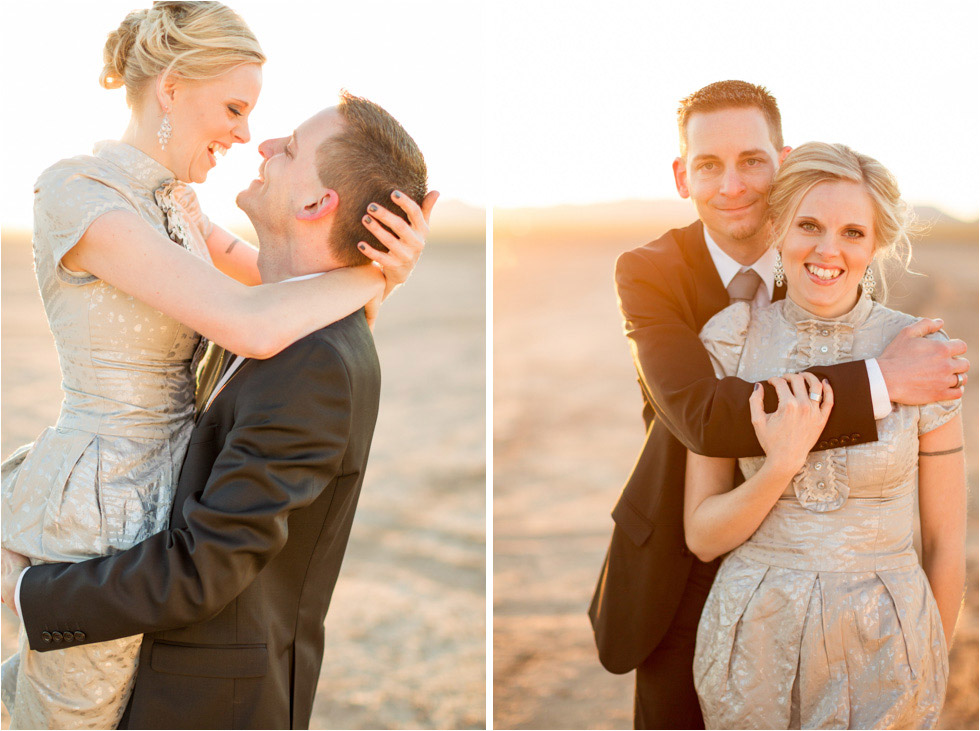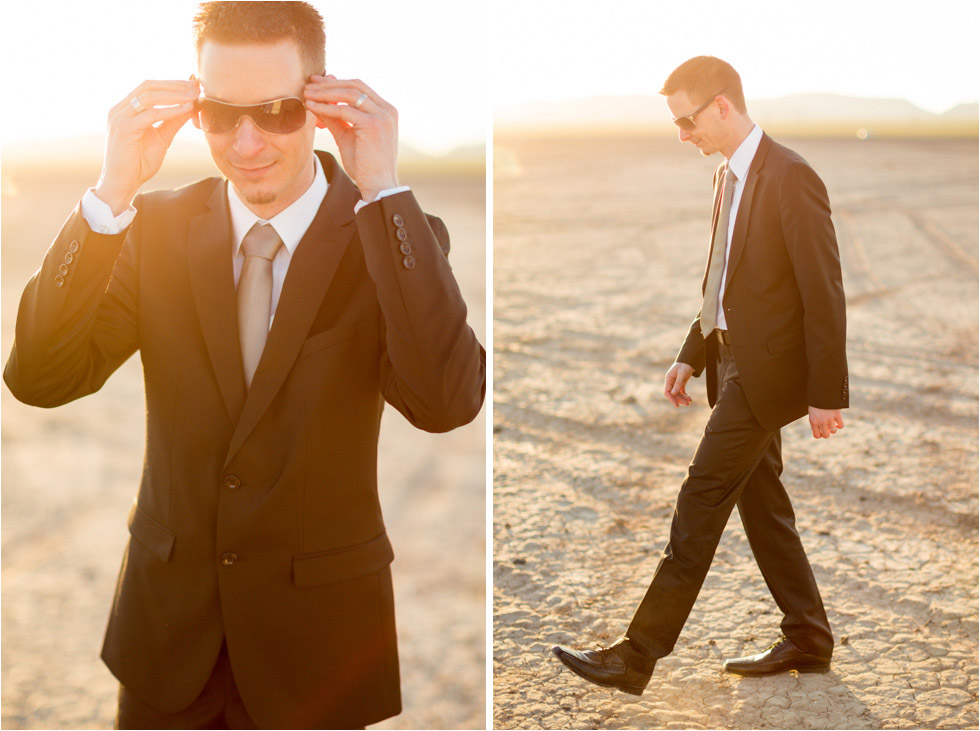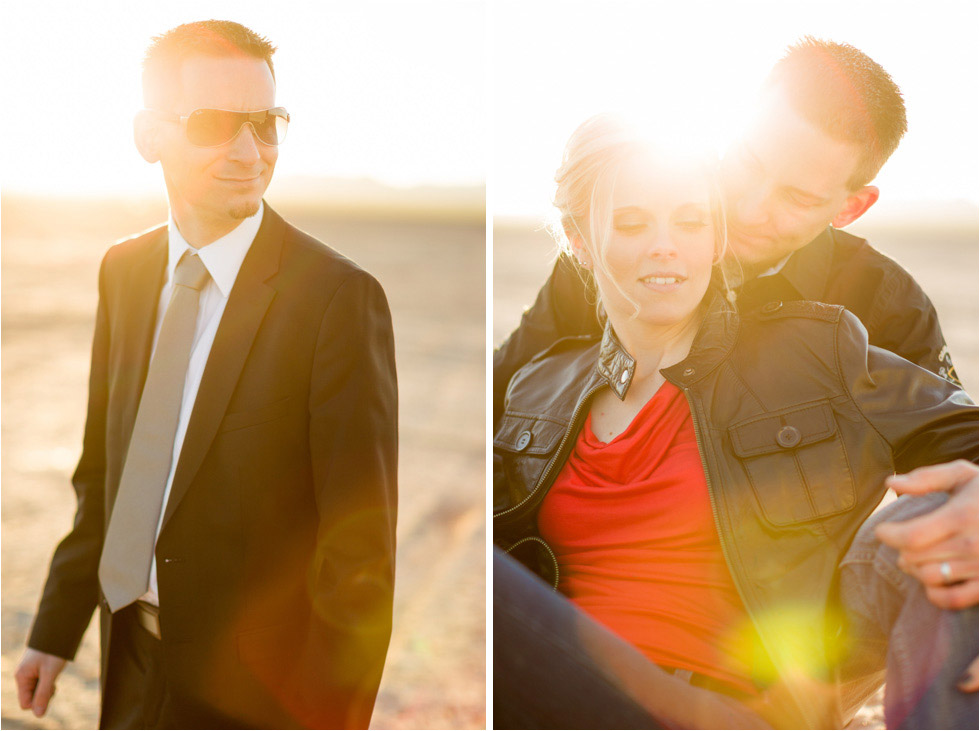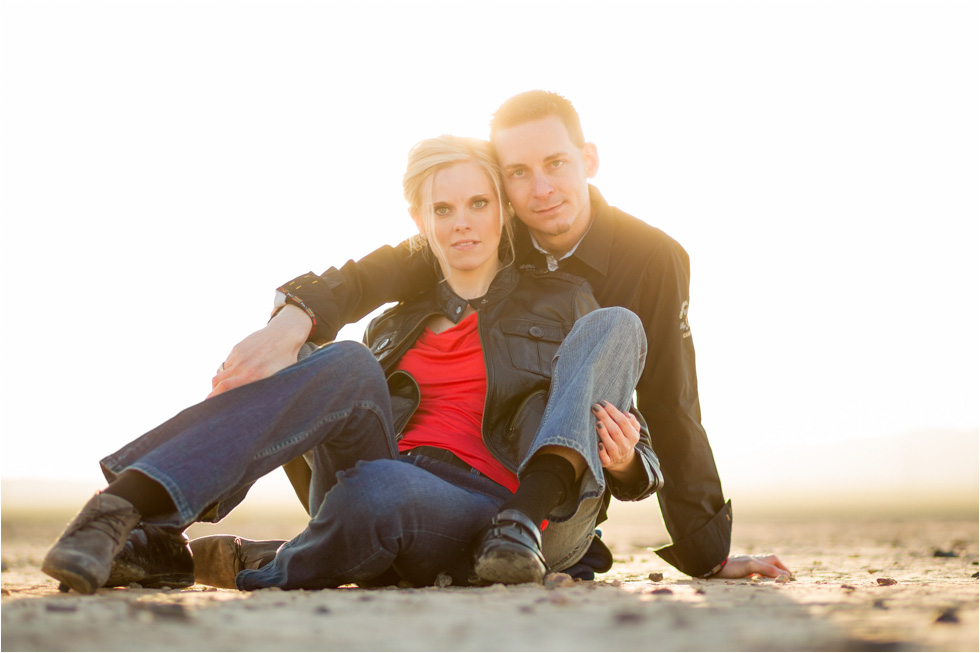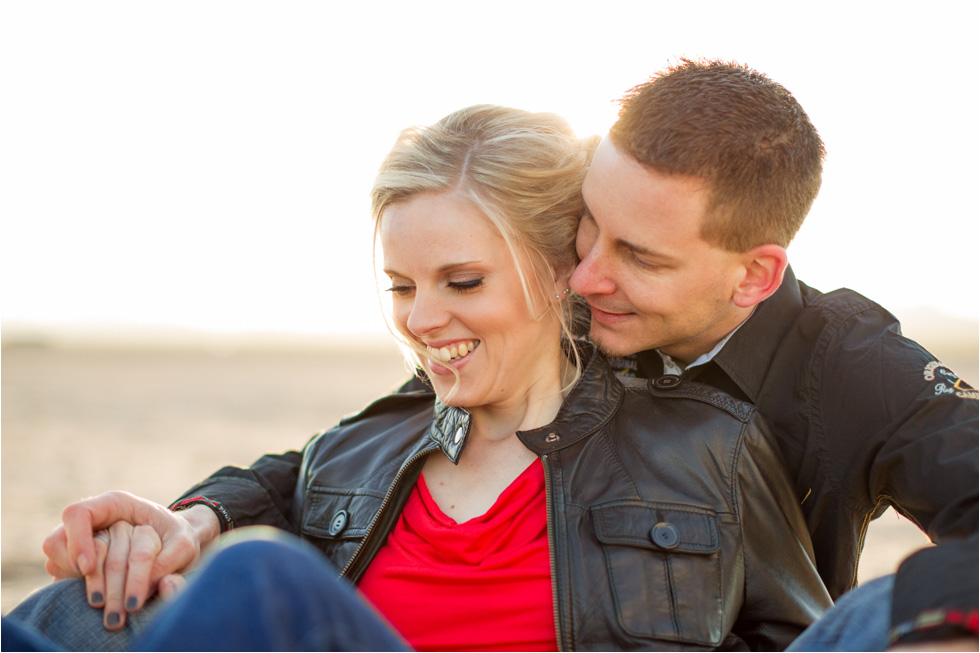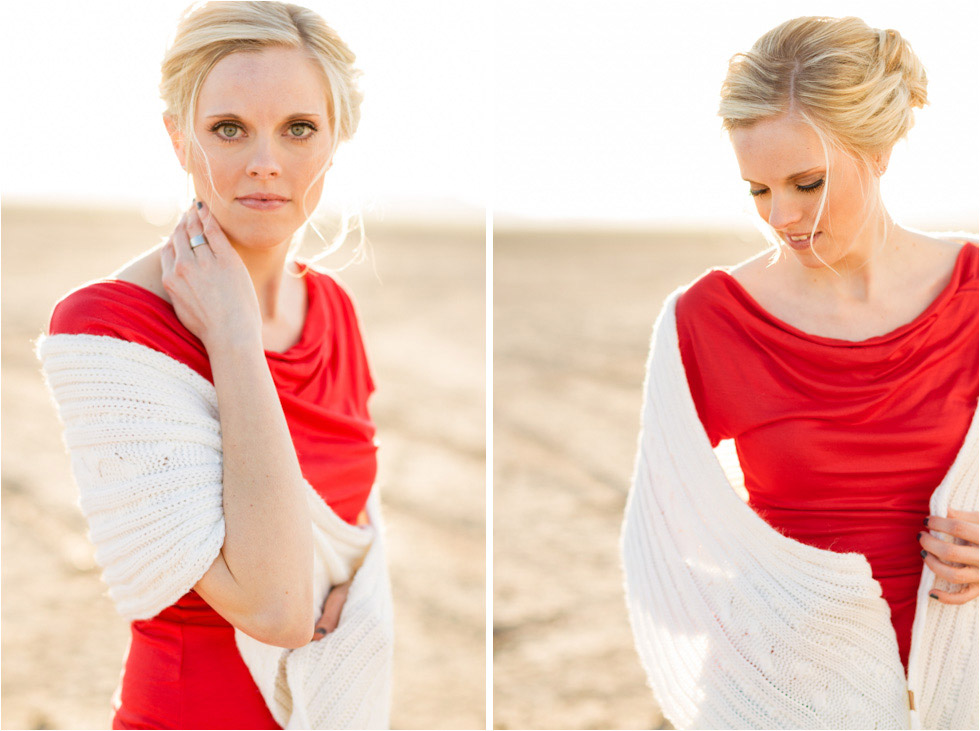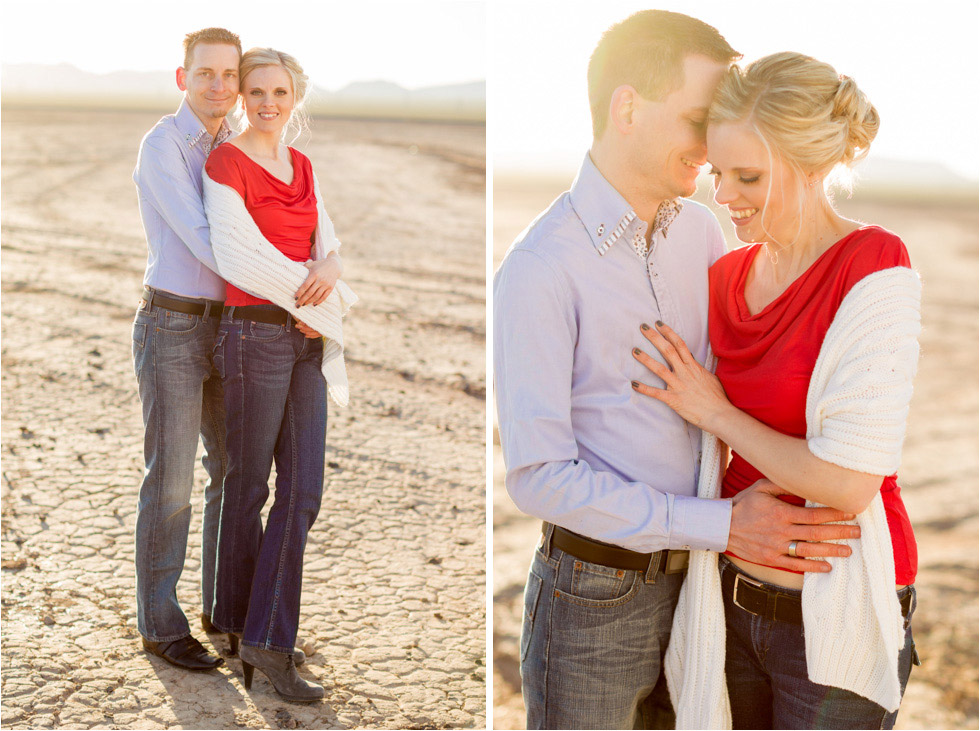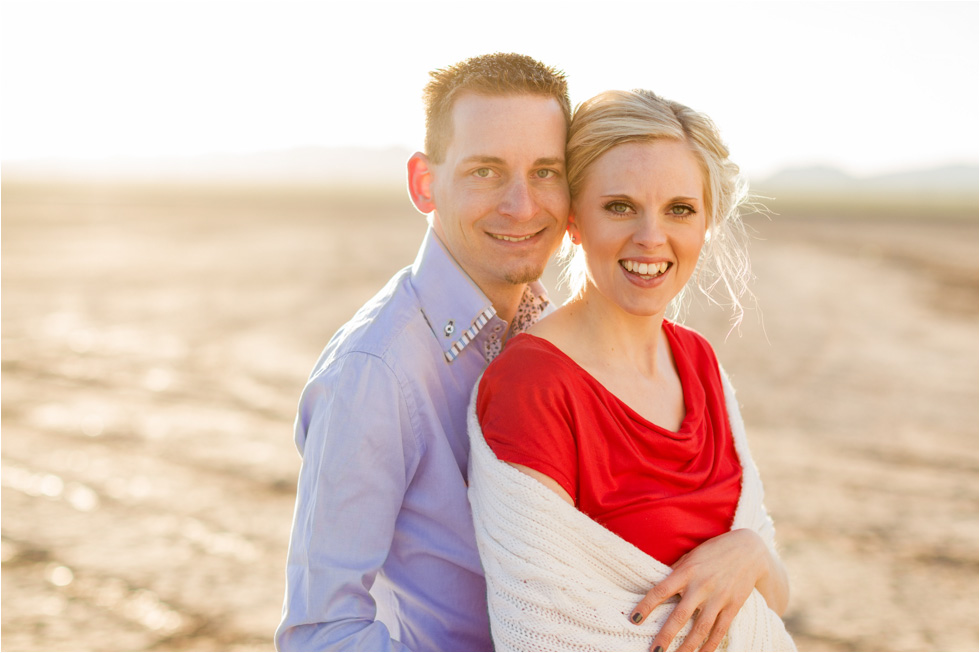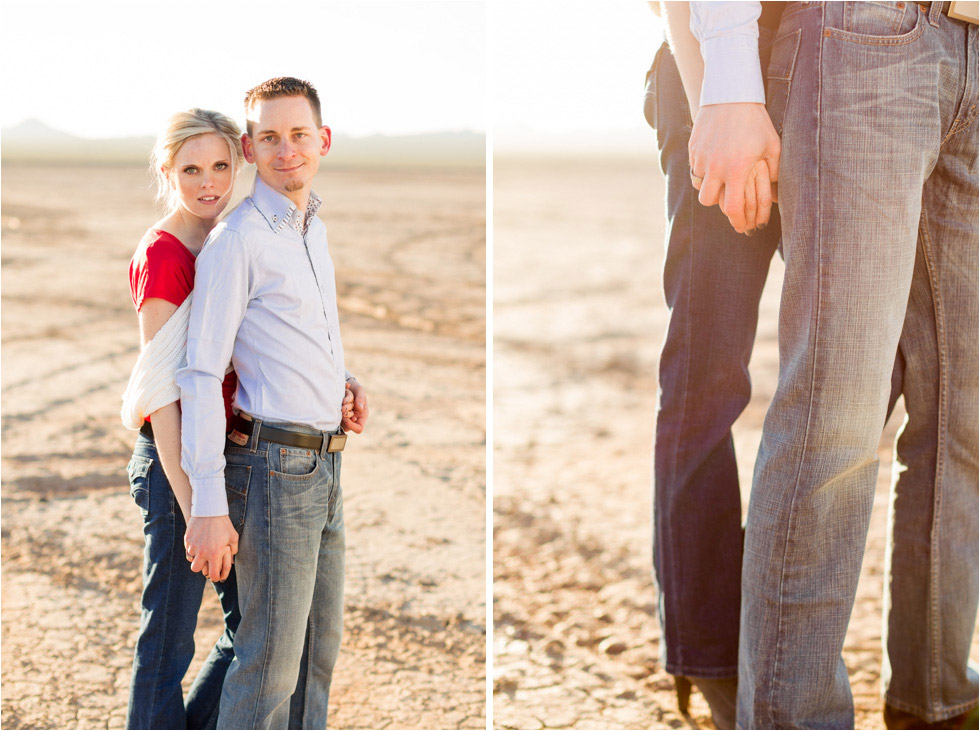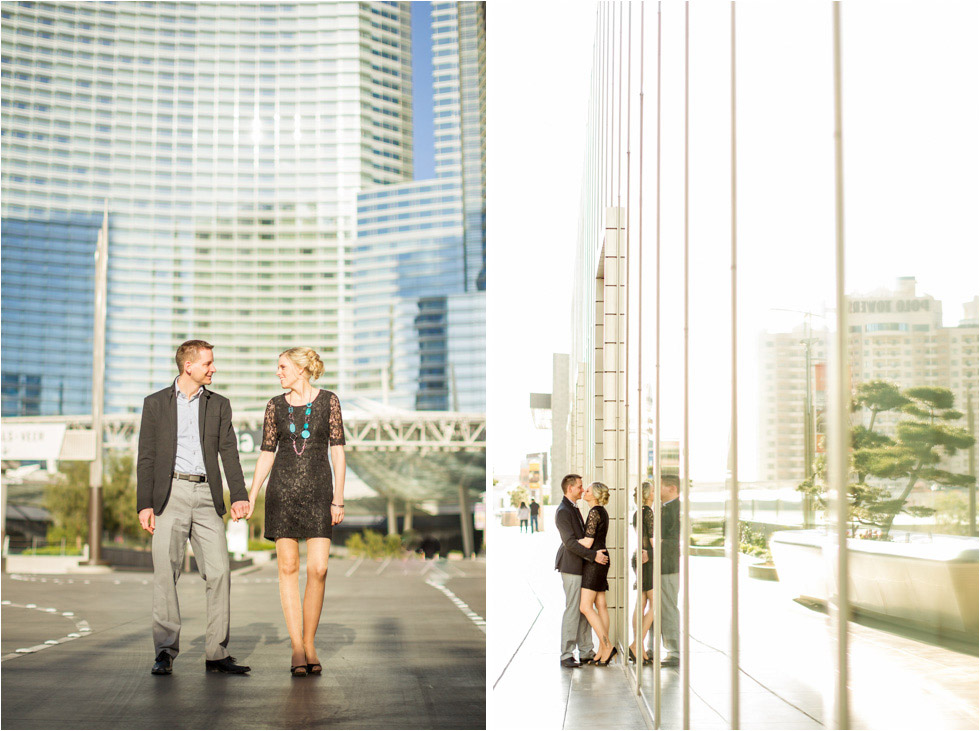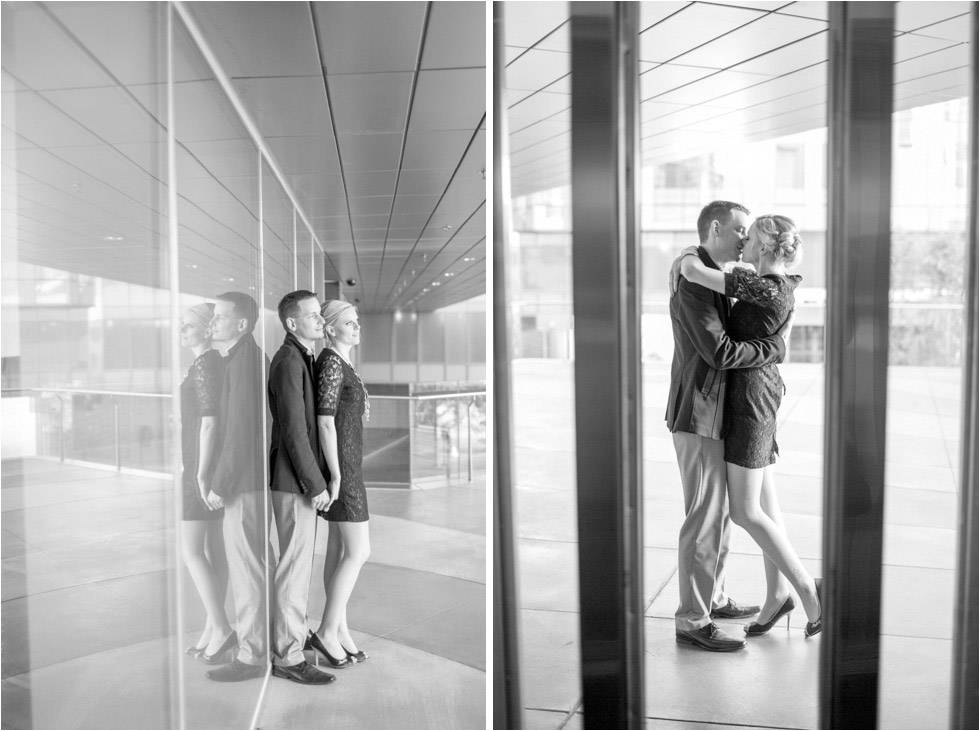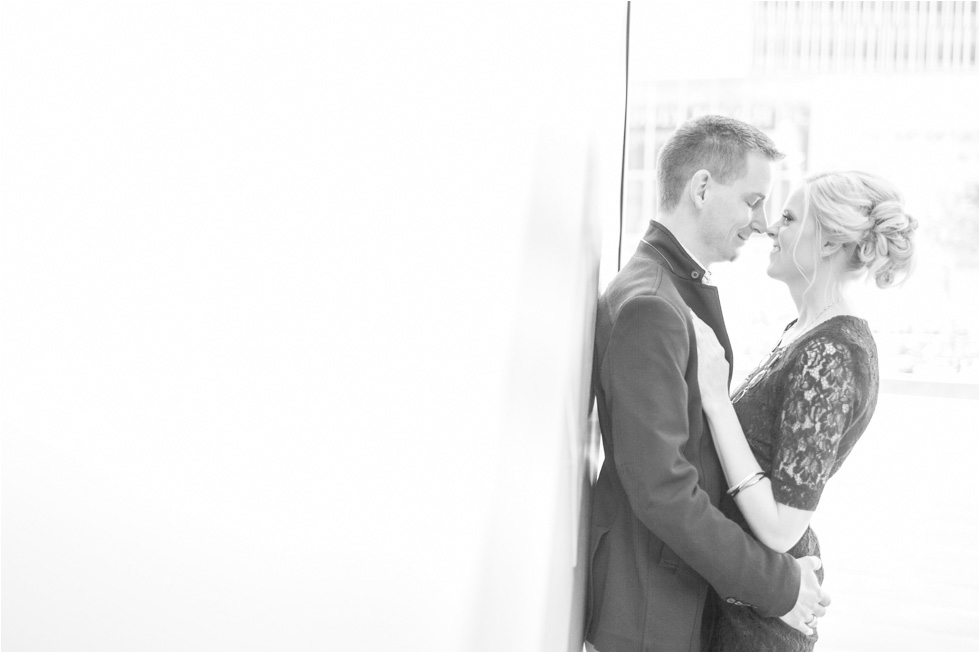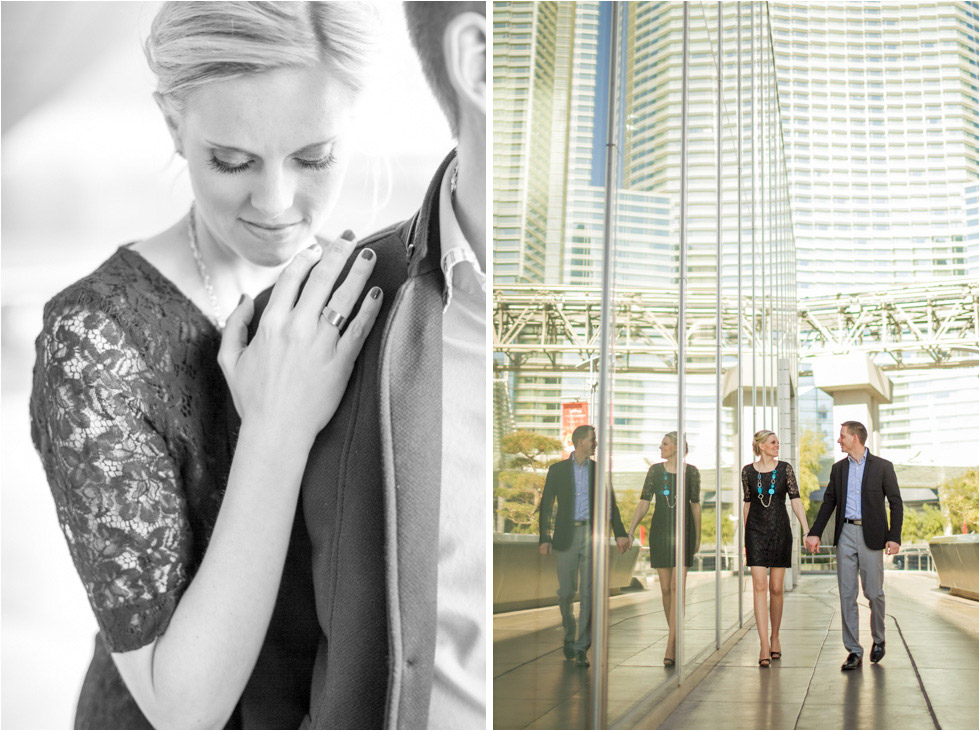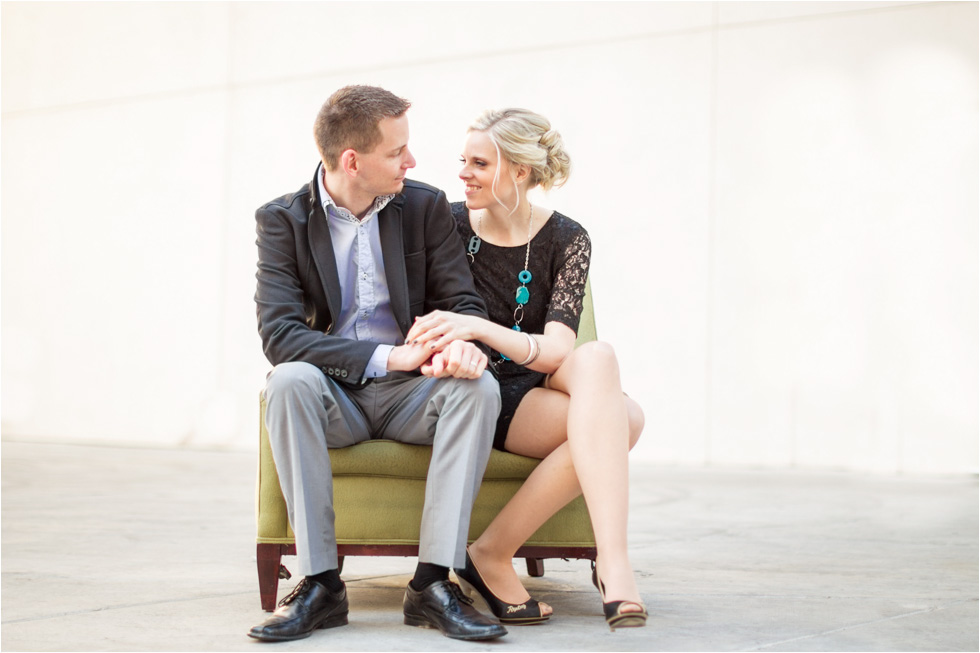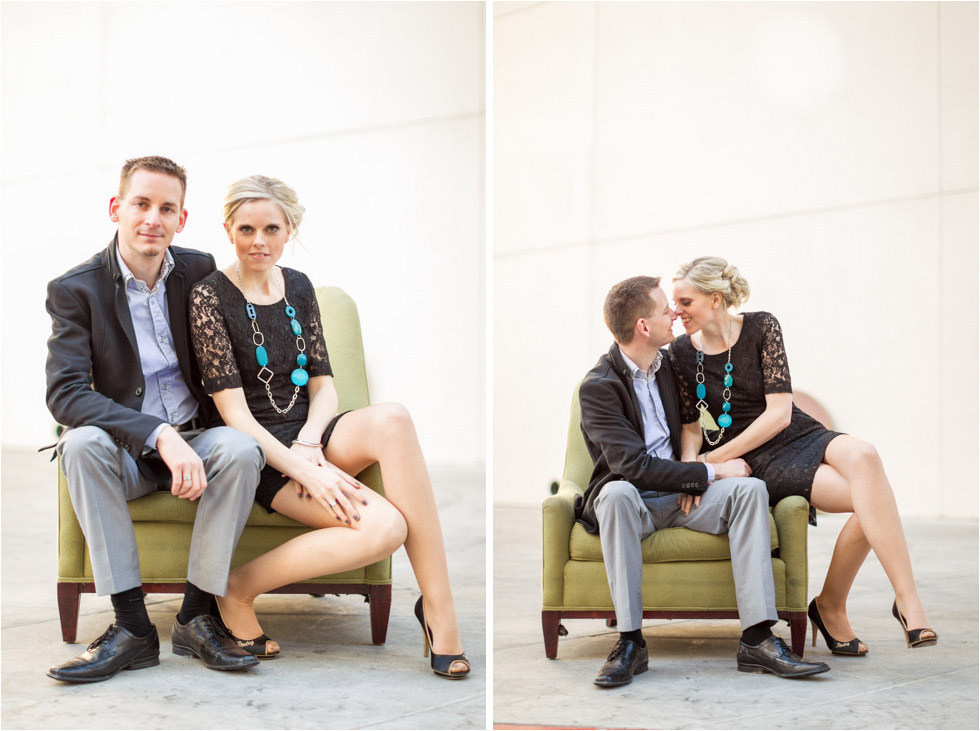 We hope you like these images and would love the hear your opinion! If you´d like to see some more images of us, feel free to look at our after wedding shoot with Christine Meintjes at the BMW World in Munich.