Wedding Inspirations | Save-the-Date Cards simply explained
1710 views since April 26, 2017
What are Save-the-Date cards?

A Save-the-Date card is essentially the first official announcement of the wedding date. The card informs the wedding guests of the upcoming date of the celebration, so that they can easily keep the day free, especially for summer weddings as there are often appointment conflicts due to the holiday season. Thus, a Save-the-Date card is in principle a harbinger to the invitation.

What is the difference to the regular invitation?
In principle, the main difference to the invitation is the content of the card. In contrast to the usual invitation you only find the names of the bride and groom and the date of the wedding on a Save-the-Date card. The sentence Keep this date free, more information to follow! is often used. Of course you can also add additional details.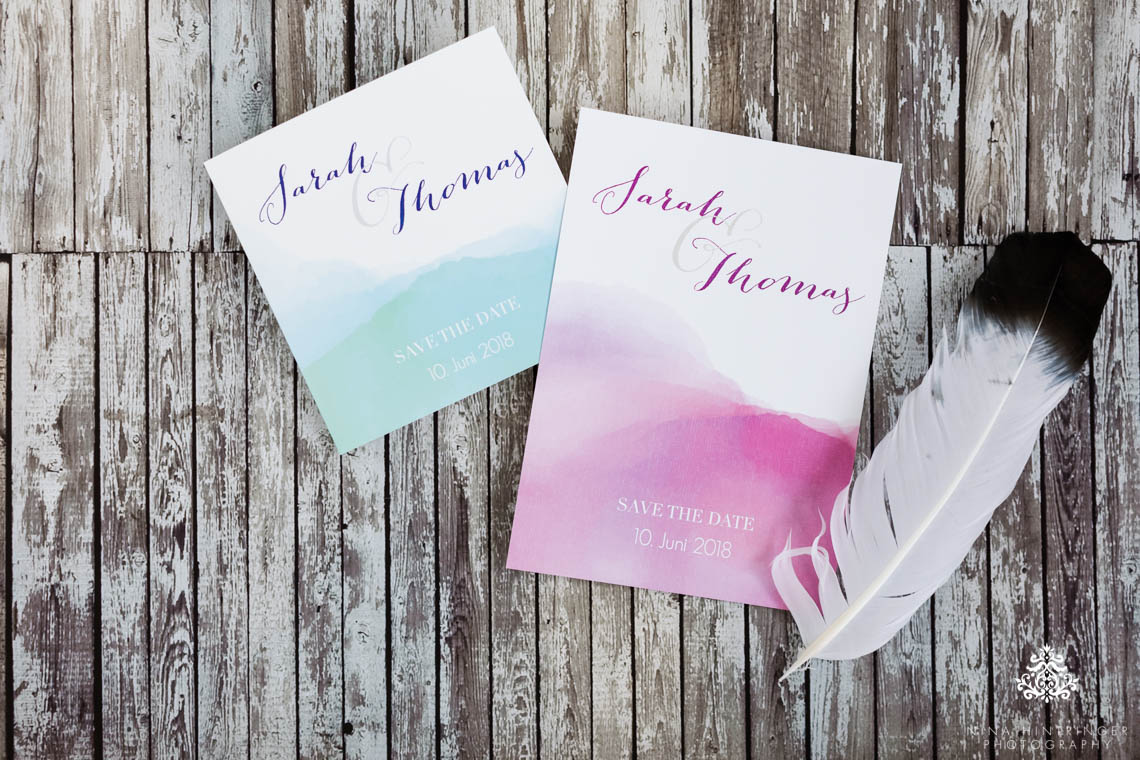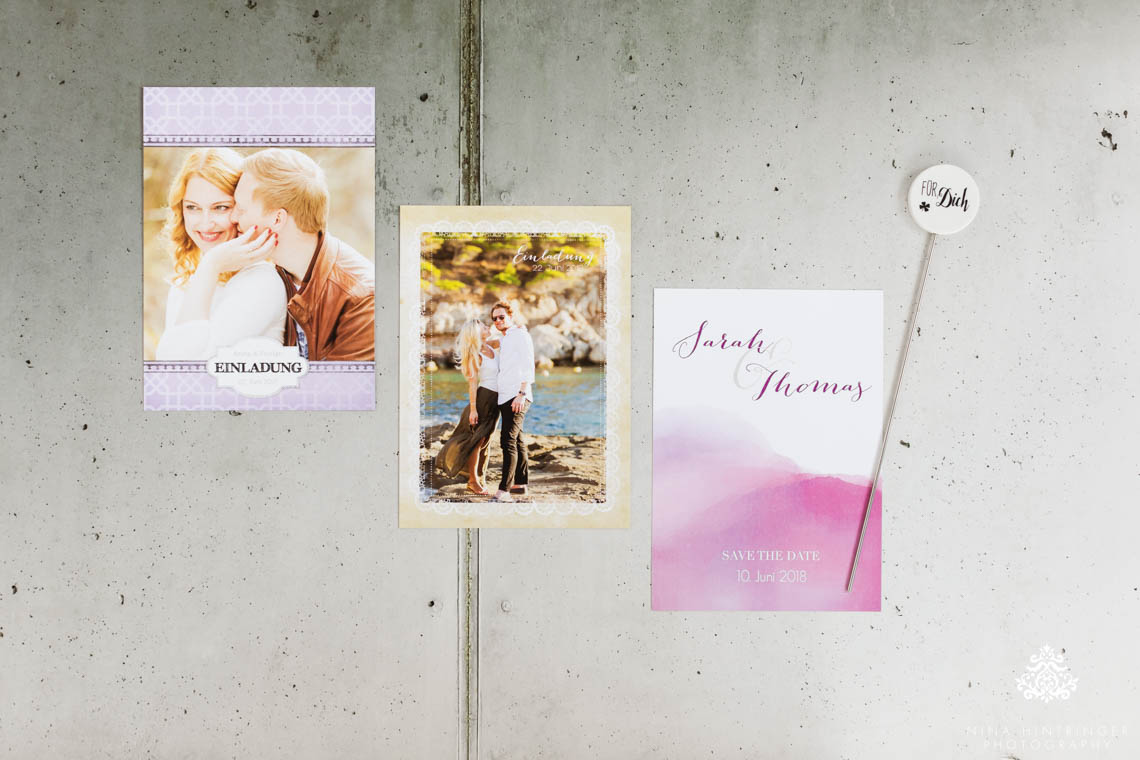 Are there any pictures on a Save-the-Date card?
Pictures of the future bride and groom on the invitation as well as on the Save-the-Date card are a great way to make it personal. Since there is usually not much text on a Save-the-Date card, one can easily fill the remaining space with pictures. An engagement shoot should be considered, as professional photos give the card a high-quality appearance.

When do I send my Save-the-Date card?
The perfect time to send a Save-the-Date card is when the date of the wedding is set. Usually this occurs approximately six to twelve months before the celebration. Any later and a Save-the-Date card no longer makes sense, because at the latest the real invitations with the RSVP date and the exact details should already be in the guests' mail boxes.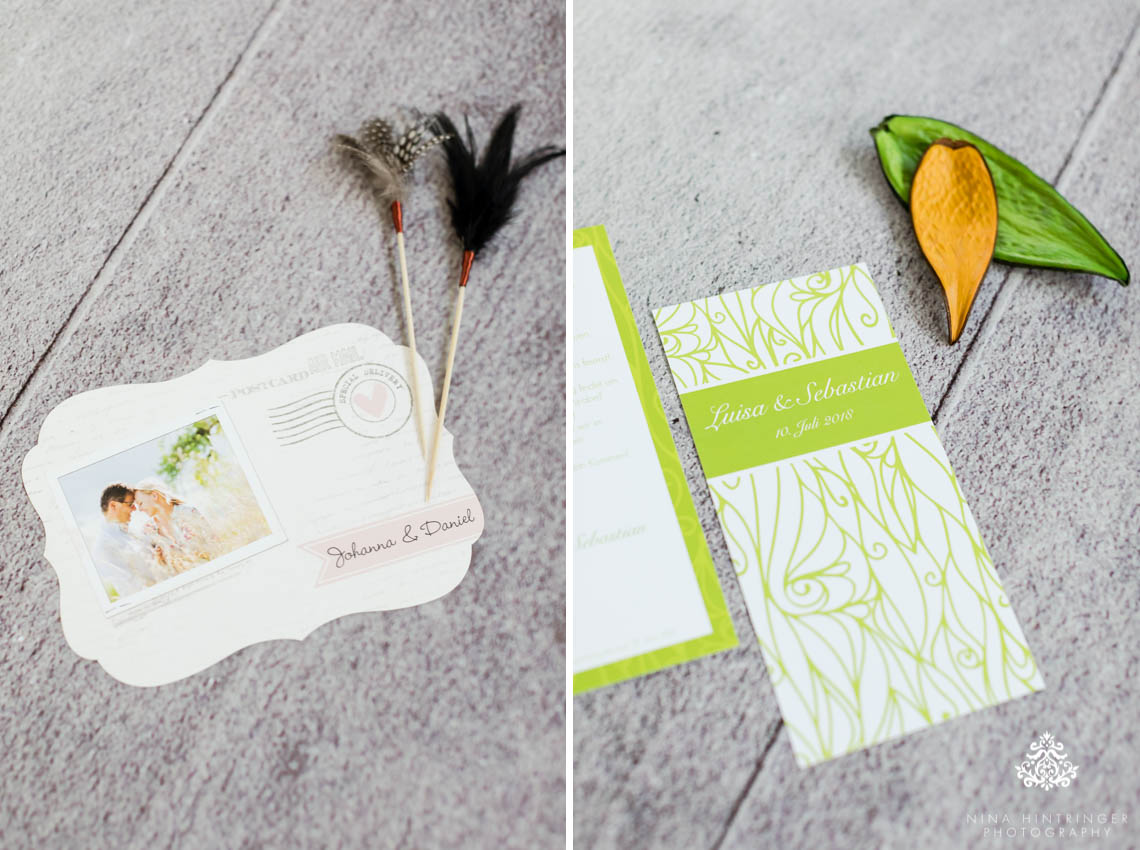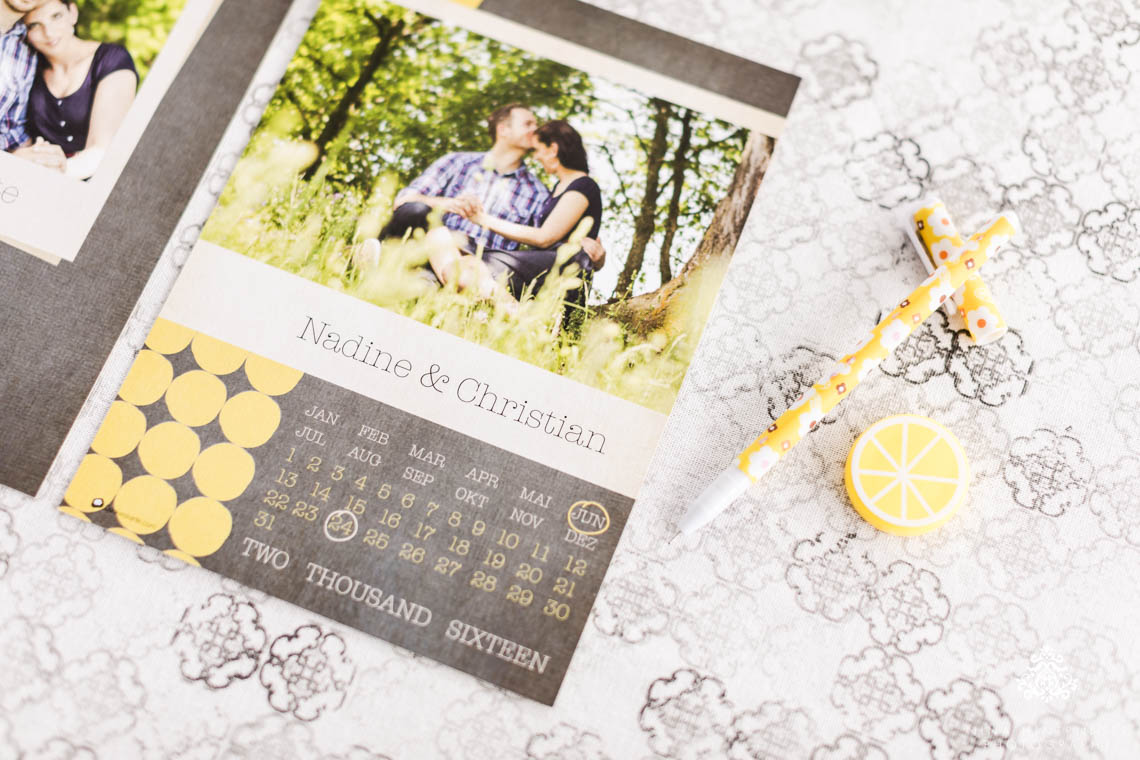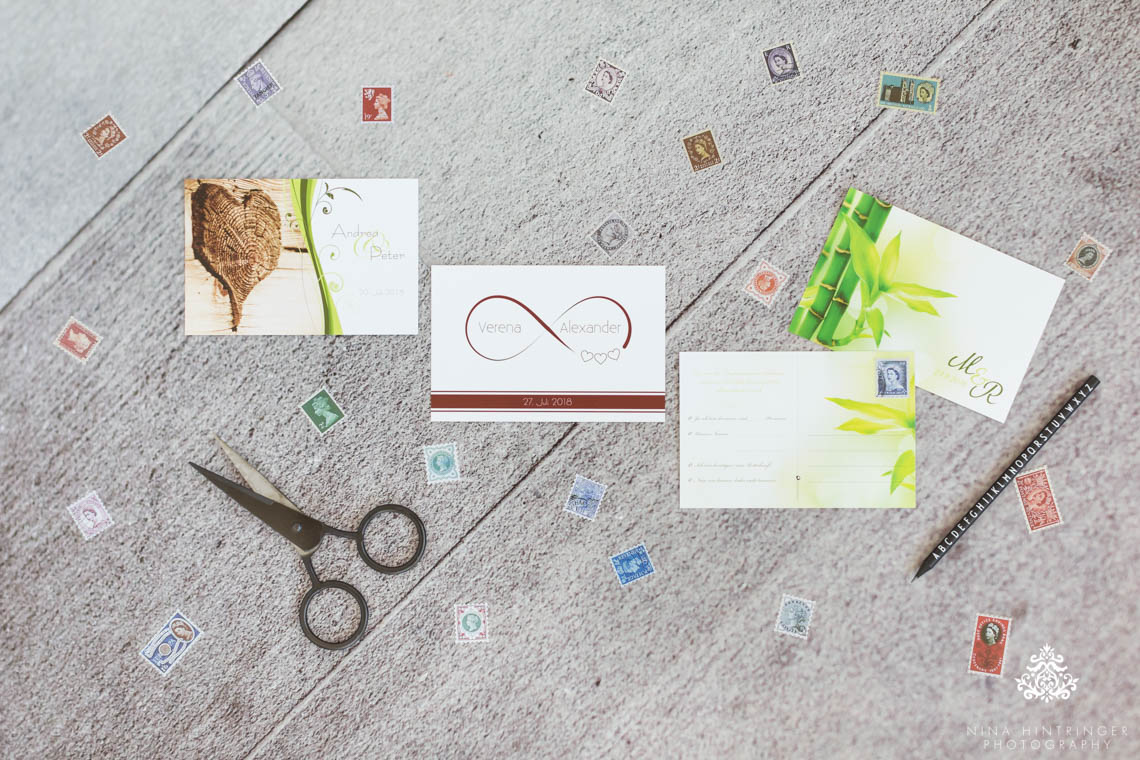 Reply postcard for Save the Date
Another great idea is to design the Save the Date card as a reply postcard. This way the guests can simply complete it, add a stamp and send it to the bridal couple. So on one hand, you will know in advance how many guests will attend and on the other, when you send the formal invitation there is no need to send it to those who have already cancelled.

Where can you find Save the Date cards for your wedding?
Today, you can purchase your wedding stationery like so many other things on the internet. It is not only uncomplicated but also inexpensive. A large assortment of Save the Date cards in various designs and formats can be found at Dankeskarte.com for example - this is our very own wedding stationery online store. In our shop you can find everything that you need for your wedding stationery from the wedding invitation, to menus, place cards, wine labels and church programs to thank-you cards and lots more. We wish you lots of fun planning your wedding and getting creative when it comes to your wedding stationery!